Best Places To Visit in Singapore
Being one of the most highly urbanized countries in Asia, there are absolutely so many interesting places to see in Singapore. You can explore and breathe fresh air at the Singapore Botanic Gardens and Gardens by the Bay. Discover the exciting rides at Universal Studios in Sentosa, check out the bustling stalls in Chinatown and Little India or head to Clark Quay to visit some of the city's most picturesque dining and drinking spots.
If you're heading to this tiny cosmopolitan city this 2019, here are some of the best places to visit in Singapore.
1. Gardens by the Bay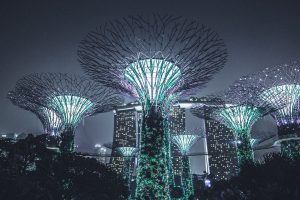 The Gardens by the Bay is a stunning urban landscaping project in Singapore. It consists of a series of Supertree structures. With a height of 80 to 160 feet, each of the structures is filled with more than 200 species of ferns, orchids and several tropical plants, giving it a lush and colorful appearance. The futuristic park is truly a sight to behold and looks even more impressive at night.
2. Singapore Flyer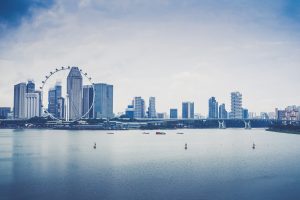 If you want to witness the mesmerizing view of the city from up above, then get on board the Singapore Flyer. Hailed as the world's largest observation wheel. Built-in a three-story terminal building, the Singapore flyer is 165 meters high and has a diameter of 150 meters. It travels 0.21m per second allowing you to enjoy the breathtaking views in the most exciting way.
3. Fort Canning Park
Fort Canning Park is one of Singapore's most popular landmarks and one of the best places to visit in Singapore when you travel there. Originally built in 1859, the fort used to be an important site for Singapore's National Defence. Today, the building hosts regular concerts, festivals and theatre performances. Aside from the fort, there are several other interesting sites to see at the park, such as the relics that date back to Singapore's early history.
4. Changi Chapel and Museum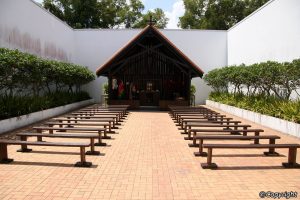 The Changi Chapel and Museum was built to commemorate Singapore's participation during World War II. It displays drawings, photographs, and letters that are a testament to Japan's invasion of the country during the war. The chapel can be found at the open-air courtyard and is said to be a replica of the many chapels all over the world that was built during World War II.
5. Singapore Botanic Gardens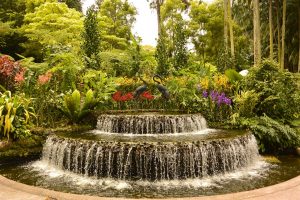 Singapore's Botanic garden is just within the city and lies in a 52-hectare land area filled with hundreds of species of trees and tropical plants. But the garden's main attraction is the National Orchid Garden, home to more than a thousand orchid species and is definitely one of the most beautiful places to see in Singapore. Aside from the orchid garden, there's also a rainforest, a ginger garden, and several waterfalls and streams.
6. Sentosa Island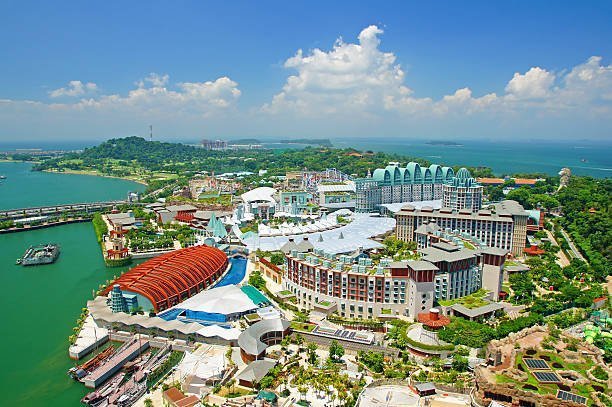 When you travel to Singapore, make sure you drop by at Sentosa Island, a tiny island that's famous for its various attractions, including Universal Studios. The Sentosa is also home to Asia's tallest observation tower. You can take a dip at the beautiful beaches or dine at the finest restaurants and bars on the island.
7. Little India and Arab Street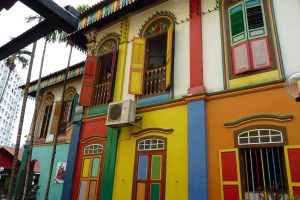 Little India and Arab Street are two popular places to see in Singapore. If you want to experience the country in a different perspective. Offering visitors a unique experience, the streets are lined with quaint cafes, small shops, beautiful mosques and restaurants serving the most authentic Indian foods. At Arab Street, you will find century-old structures, several shopping stalls and of course, Arabian restaurants serving the finest Arabian cuisines.
8. SEA Aquarium
Singapore's SEA Aquarium is an interesting attraction in Singapore, that's ideal for both adults and kids. The massive aquarium is home to more than 100 thousand marine species that includes Sting Rays, turtles, dolphins, and sharks. There's also an opportunity to swim with several predators including manta rays and stingrays.
9. Clarke Quay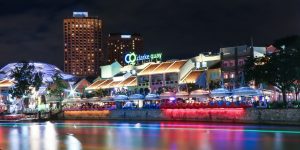 Clarke Quay is home to the country's best dining and drinking spots. It's a popular nightlife destination packed with rooftop bars, loud pubs, food joints and some of the country's most popular restaurants and bars. If you want to experience the vibrant nightlife in Singapore, then the Clarke Quay is the best place to be.
10. Chinatown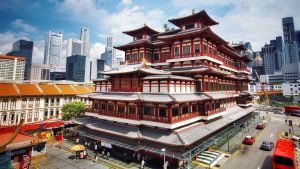 Your trip to Singapore would not be complete without a visit to Chinatown. A buzzing place is known for its wide array of restaurants serving authentic Chinese dishes. The streets at Chinatown are beautifully decked with bright red lanterns and lined with vibrant shops. These shops are well known for selling traditional Chinese products and a variety of affordable souvenir items.
Whether you are traveling to Singapore solo, or with a group of friends or family, make sure you drop by at these best places to visit in Singapore.