Singapore Parks and Gardens Overview
Singapore is among the most densely populated cities in the world. Almost 6 million people live in an area that's only over 700 sq kilometers, the city has earned a reputation for being a "City in a Garden". This is all thanks to the considerable amount of green spaces in the country. Thus, it's not surprising to find several parks and gardens scattered all over the city.
Whether you are looking for a place to jog, stroll, bike around, have a picnic or simply breathe fresh air, here are some of the most beautiful Singapore parks and gardens.
1. East Coast Park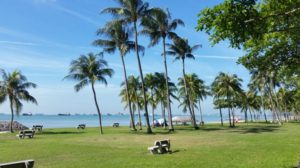 The East Coast Park is considered as Singapore's largest park. It covers almost 2 square kilometers of reclaimed land. Featuring a long stretch of sand and surrounded by swaying palms. This park is a great place to walk, cycle around or to simply enjoy the refreshing breeze. It's also a great place to people watch, especially if you visit during the weekends. Crowds of people using all sorts of transportation can be seen moving around the park.
2. Singapore Botanic Gardens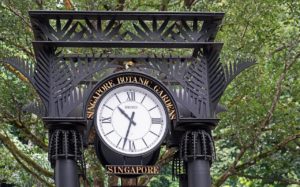 The Botanic Gardens of Singapore features a massive oasis of greenery, where more than 10,000 species of plants can be found. Open from 5 AM to midnight daily. The park has a relatively quiet atmosphere and a great place to relax and hang out with friends and loved ones. There's also a sprawling orchid garden at the park, which makes it a premier orchid research and breeding facility.
3. MacRitchie Reservoir
For nature lovers, the MacRitchie Reservoir is the best park to visit. Located at the largest reservoir of Singapore, the park features an extensive hiking trail. There's also a Treetop Walk, which is a suspension bridge that's about 250-meter tall and takes hikers over at a forest canopy. Aside from a hiking trail, there's also a scenic boardwalk as well as rental facilities for those who want to go kayaking and canoeing. It's a bit far from the city, yet it's worth visiting especially for nature lovers.
4. Bukit Timah Nature Reserve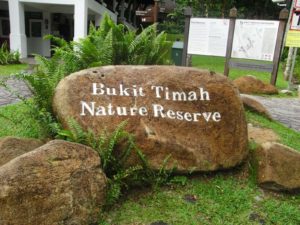 Another great destination for those who love adventure is the Bukit Timah Nature Reserve. Considered as Singapore's largest and oldest forest reserve, getting into this far-flung park requires a bit of a trek. The reserve itself has several hiking trails ideal for all skill levels. There are also facilities for those who want to go mountain biking and rock climbing. Home to the highest peak of Singapore and having several winding trails, this park is a must visit for all adventure lovers.
5. Bishan Park
The Bishan Park is famous for those who live in the neighborhoods of Bishan and Ang Mo Kio. However, it is not widely known unlike the other parks in Singapore. Located within the area's housing neighborhoods, the Bishan Park has several amenities that can be enjoyed by residents of nearby communities.
6. Fort Canning Park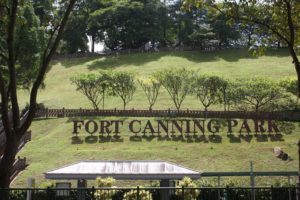 The Fort Canning Park is smaller as compared to the other parks in the city. Yet it's also worth a visit. Aside from being one of the most beautiful parks in Singapore, this park has a significant history. Here, you'll find the first home of Sir Stamford Raffles, the founder of modern-day Singapore.
7. The Chinese and Japanese Gardens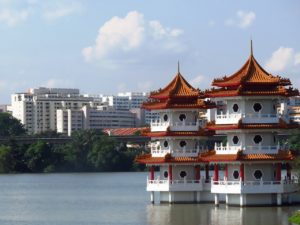 The Chinese and Japanese Gardens are also among the most beautiful parks in Singapore that you should pay a visit. Featuring an interesting mix of oriental garden and landscaping, the main building at the park is inspired by the Summer Palace in Beijing. Other attractions that you can find at the park are the pagodas as well as the massive bonsai garden.
8. Gardens by the Bay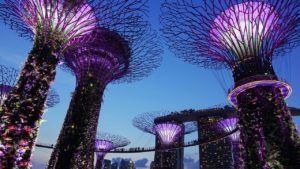 Your visit to Singapore will not be complete without checking out the Gardens by the Bay, perhaps, the most popular of all the parks and gardens in Singapore. The park is dominated by massive SuperTree Groves. These are tall structures made of metal that reaches as high as 16 stories and all of these are covered with various plants and vegetation.
Passing by Singapore Parks is an amusement by itself. From the well know parks to the small gardens, is an un ending story of beauty.