What Do You Know About Chinatown Singapore ?
Your trip to Singapore will not be complete without visiting the Chinatown. With its colorful shop houses and a handful of historical buildings, the Chinatown is a great place to explore during your Singapore trip. The area is a settlement of many Chinese immigrants who have arrived in the country during the British era.
Aside from the beautiful historical buildings, Chinatown is also a great place to scour cheap and delicious street foods. It's also home to various colorful temples and other religious buildings. What's even great is that this area has a good mix of hotels. From a decent Home stay to five star accommodations, the Chinatown has everything you need for a comfortable accommodation in Singapore. Here's everything you need to know about this vibrant district of Singapore.
What to See
So what is there to see in Chinatown, you may ask. Below is a list of some of the famous attractions to check out in Chinatown.
Chinatown Heritage Center.  Visit this place if you want to understand how the Chinese culture has greatly influenced the culture of Singapore. It's also a great place to understand more about Chinatown's rich history.
Baba house.  If you want to view a traditional colonial house up-close, visit this bright blue house in Chinatown. It's an ancestral house of Wee Bin, a famous Chinese immigrant and a shipping magnate.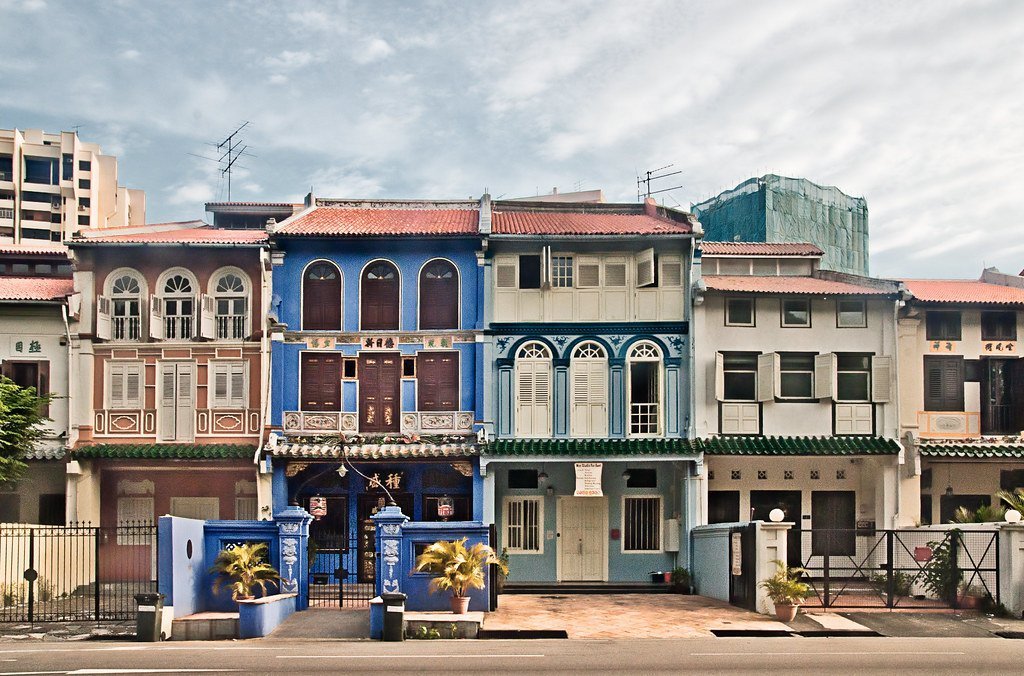 Maxwell Road.  For those who want to taste some of the city's most delicious local food, check out the Maxwell Road Hawker Center. It's one of Singapore's oldest and largest hawker centers where over hundred stalls can be found selling mouth-watering local dishes.
Thian Hock Keng Temple. Make sure to drop by this traditional Chinese temple and be impressed by the elaborate carvings and beautifully tiled roof. This temple was built by the Hokkien immigrants in the 19th century in honor of the Taoist goddess Mazu.
Red Dot Design Museum.  Set in a huge red colored building, this attraction is impossible to miss. If you're a fan of art installations and exhibitions, then you better check out this place.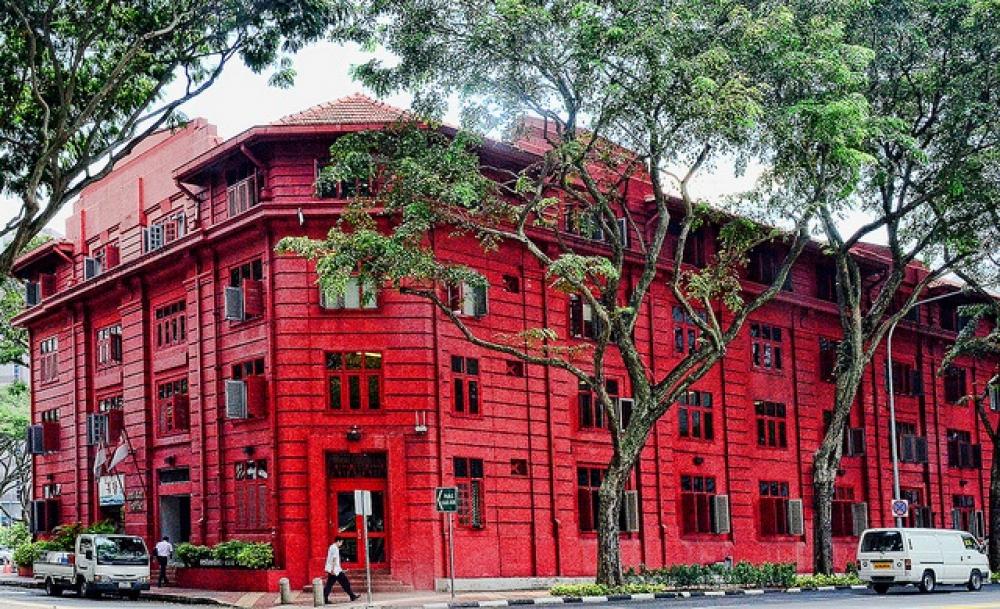 Where to Stay
As mentioned, the Chinatown is dotted with several hotels of all kinds. The best thing about staying in this area is that it's in the middle of the city and most of the hotels here are affordable. So stay in this area if you're on a budget and you want a chic but affordable accommodation in Singapore. Here are some of the most recommended hotels in Chinatown.
Wink Hostel – prices at this hostel starts at 35 SGD. If you want a cosy and affordable hotel right at the heart of Singapore, then this is the best accommodation for you. It's conveniently located near the Chinatown MRT station, which means you can easily get access to anywhere in the city.
Q Loft Hotel 1929 – with rooms as low as 100 SGD per night, this is the best hotel for those who want an affordable but luxurious boutique hotel in the city. The building is located at the area of Chinatown Riverside and is only 25-min. drive away from the Changi airport.
Naumi Liora – this Chinatown hotel is a carefully restored Chinese residence that sits in the middle of the Chinatown Riverside district. Rooms start at 100 SGD per night and the hotel is easily reachable from the major local attractions in the city.
If you still looking for other hotels in Chinatown Singapore check out hotels search engine to find other great offers
Where to Shop
Chinatown Singapore is also a popular shopping destination. It's the best place to scour affordable souvenirs and local handicrafts. Here's where you can shop at Chinatown.
Chinatown street markets.  Shopping at street markets is fun. Thus, when you happen to be in Chinatown, do check out those stalls. Shop along the street that sells almost everything you can think of. Don't forget to haggle if you want to get the best price!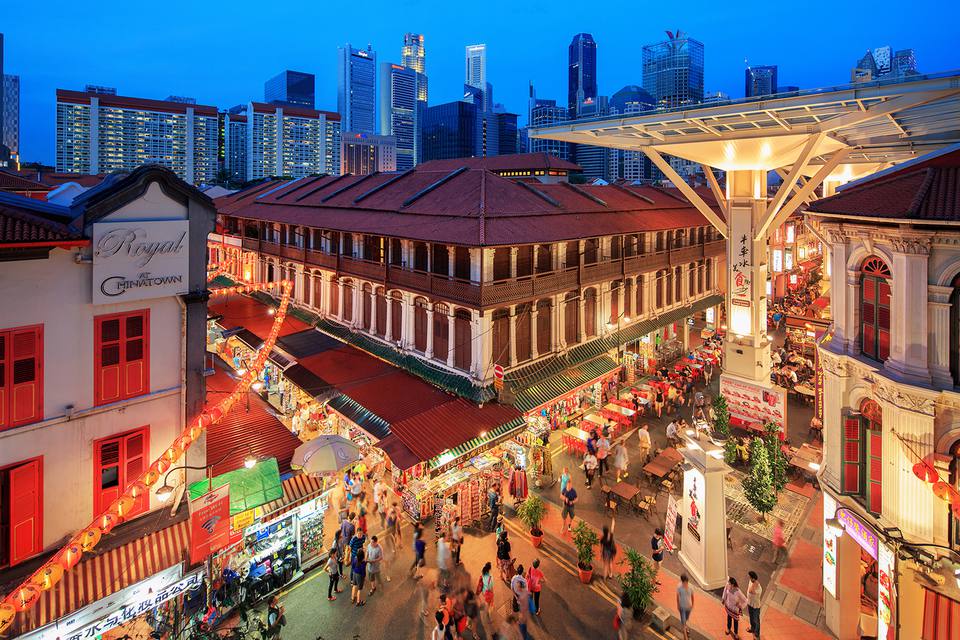 OG Department Store.  Located just above the Chinatown MRT, OG Dept. store is known for selling a wide variety of goods, from fashion, jewelry, accessories, cosmetics, and toys.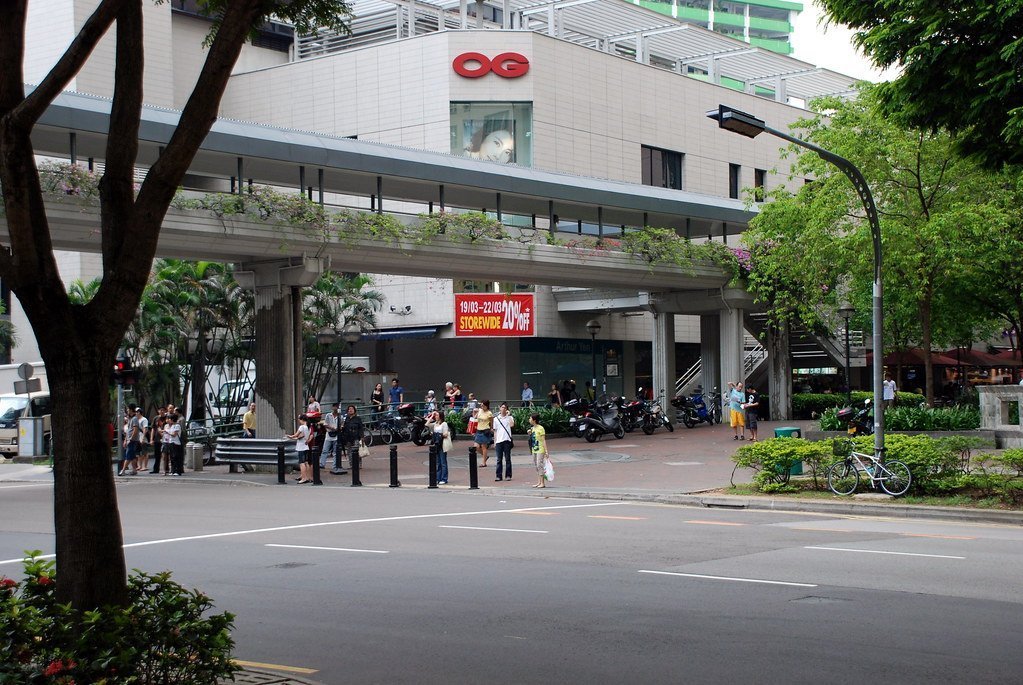 Yue Hwa.  If you want to shop for authentic Chinese products in Singapore, then head over to Yue Hwa. This store has an impressive Chinese facade and sells a wide variety of Chinese goods, from medicines, herbs, teas, and even antiques.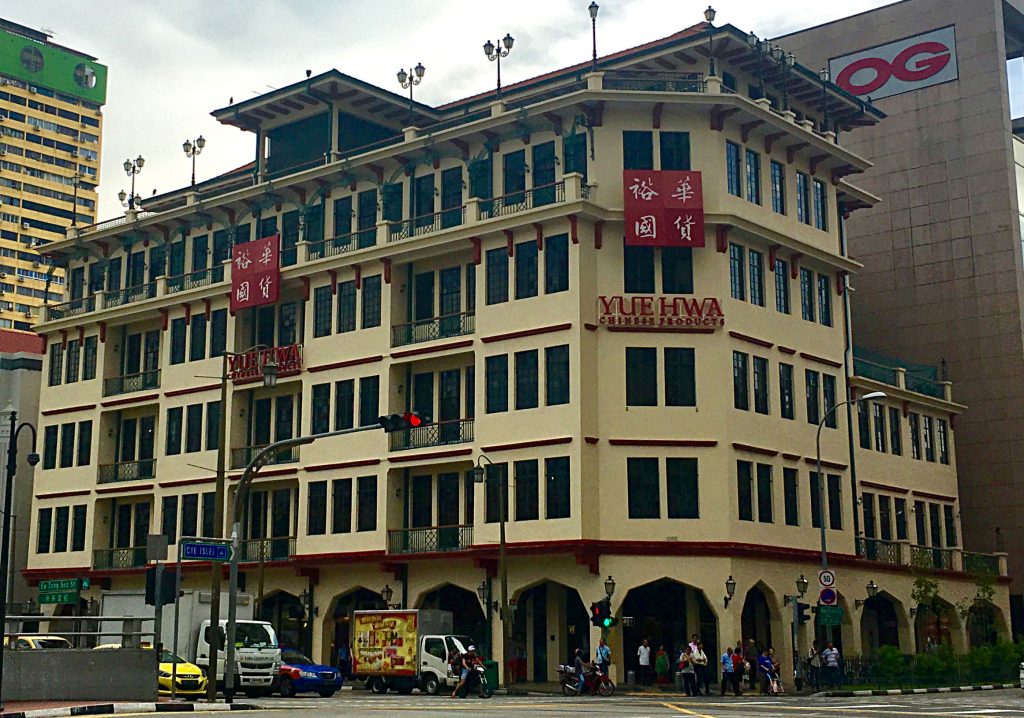 China Square Central Flea Market.  If you're visiting the Chinatown on a Sunday, then check out the China Square Central Flea Market. It's an air-conditioned market located inside the China Square Central that sells a wide variety of goods, from clothes, accessories, vintage items, second hand books and several other interesting finds.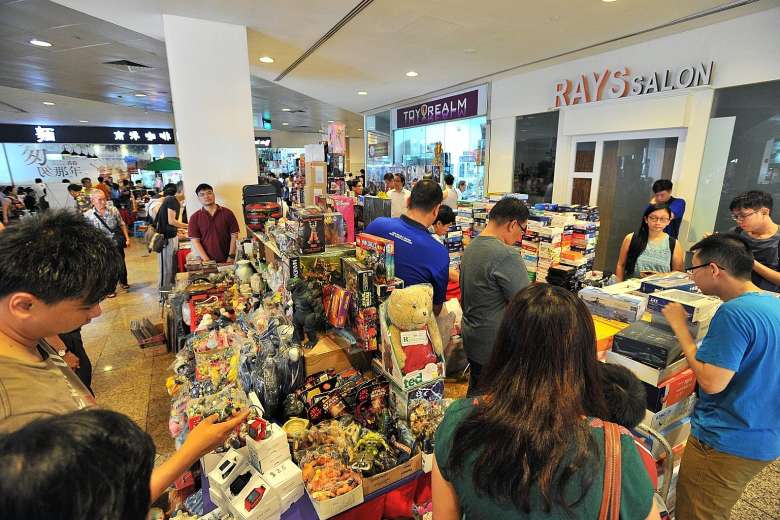 So if you're wondering what to do and where to go in Chinatown during your trip to Chinatown Singapore, the list above should get you covered!